SPOTLIGHT ON ENVIRONMENTAL HEALTH IN PORTUGAL


College of Health Technology of Coimbra
Academic Associate member of IFEH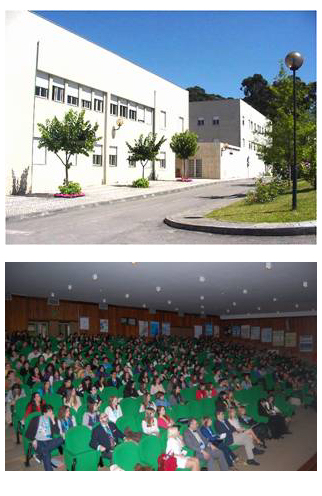 Coimbra Health School (ESTeSC) is one of the three pioneer schools in the teaching of health applied sciences, having been founded in 1980. Today it has about 1200 students in undergraduate courses (with a duration of 4 academic years) distributed by the degrees of: Audiology, Cardiopneumology, Biomedical Sciences, Environmental Health, Nutrition and Dietetics, Pharmacy, Physiotherapy and Radiology.
The focus that emerged recently in 2010, but is intended to maintain, are the Postgraduate and Master (MSc) courses that besides adding knowledge, are most often the specialization in certain areas of knowledge. ESTeSC is currently an organic unit of the Polytechnic Institute of Coimbra (IPC), with a history and culture of its own and presents a concept of differentiating school, looking to combine training, research, innovation and entrepreneurship in the health area.
Located in Coimbra, city of knowledge and culture, and which also seeks to assert itself as a capital of health, ESTeSC is an active part in all these paths and it is in accordance with them that it educates its students. On this stroll, we are a school that has invested in a functioning certified by quality standards. In order to do more and better, we are the first eco-school (green flag) of European higher education, a signal that we practice day-to-day environmental sustainability.

The Department of Environmental Health holds as its mission the following drivers:
Development the education and research in environmental health and related areas;

Intervention and service to community;

Cooperation with national and international organizations in common interest activities and society in general.

The course of environmental health since it first year of degree trains their students in order to deliver their subject works in a paper format and presenting their results as a scientific poster, providing all the methodologies and tools for their enhance of publishing a final course paper.
Several work subjects can be either in Portuguese or in English once in the last year all students are mandatory to plan and execute an applied research and deliver a scientific paper in Portuguese and in English (mandatory) which is presented under a jury in Portuguese.
Thus, selected papers are sent for:
Presenting papers in national and international Congresses;

Publishing papers in national and international journals with referee (impact factor).
In other hand our course also provides:
Technical Reports for NGO´s and Central/Regional Administration – Government;

Long tradition in organization of events (Congresses, Conferences, Technical summits, round tables, seminars, workshops, celebration days).
Here, we highlight that we were the pioneers in the organization of the International Congress on Environmental Health (2010) which had more than 500 participants from over 40 different countries.

The main aim of Environmental Health of Coimbra Health School regarding the internationalization is becoming the bridge between Europe, North America and the countries that speak Portuguese, namely Brazil, Angola, Mozambique, Cape Verde, Sao Tome & Principe, Guinea-Bissau, East Timor and Macau (China).
Due to this the strategy, the Department of Environmental Health has the following paths:
Provide lessons and presentations either in Portuguese and in English;

Produce science and reports either in Portuguese and in English;

Exchange students and professors within the LEONARDO DA VINCI and ERASMUS Programs;

Exchange students and professors with countries that speak Portuguese;

Participate in the international competition of PRIME – Networking (EUROWEEK);

Recognition of the Bachelor by Nebosh certification (International General Certificate in Health and Safety at Work);

Promote each year an international visit for students and professors in relevant institutions;

Participate as oral or poster communication in conferences around the world;

Publish several scientific papers or opinion articles either in Portuguese and English;

Organize international conferences and summits;

Promote regular international video-conferences;

Be consultant of national and international governments and organizations;

Promote innovation and patents;

Empower the global networks.

Coimbra Health School is strongly committed with the high standards of environment, safety and quality of education.
Eco-School – Recognized by the Blue Flag for the Foundation for Environmental Education, having been the first Eco-School of the Higher Education in the World;

Safe and Healthy Workplace (2012-2013) – Recognized by the European Agency for Safety and Health at Work.
Annually, Coimbra Health School organizes several environmental education activities such as World Environmental Health day (26/09), World Health day (07/04), World Environment day (05/06) and others.
Department of Environmental Health tries to offset the CO2 emissions from the events regarding all the respect for the environment.

The Department of Environmental Health is focused in the innovation and entrepreneurship using all the best available techniques in the pedagogy process as well as training periods. The students are highly encouraged to generate ideas and put them to scene. We have an ideas lab where all ideas should have a follow up from the department and at the end they could generate or a patent or a company. There were some companies that spin off from the Department and our network of alumni is regularly called to share their experience or even collaborate with the Department in some initiatives.

Municipalities (City Councils and Parish Councils);

Authority for Working Conditions (ACT);

Portuguese Environment Agency (APA);

Central Region Health Administration (ARSC);

International Federation of Environmental Health (IFEH);

National Association of Environmental Health (ANSA);

Elementary and Secondary Education Schools;

Faculty of Medicine from ABC – Sao Paulo (Brazil);

University of Uberlândia (Brazil)

Methodist University of Angola

Technological and Science Institute of Mozambique

ERASMUS (Spain, Ireland, UK, Norway, Italy, Slovenia, Estonia)

The organizational structure of the course provides the specialization of students to the subject of Occupational Health and Safety, grounding in the first three semesters the core competencies in key thematic areas. These semesters have a strong focus on the individual work project of each student, thus aiming a training based on "know-how". In the third semester, it is given the opportunity for students to choose one of two options lectures (Risk Management in Hospitals or Safety in the Construction Industry) in accordance with their particular interests for specific training. Students that successfully complete the 1st year (60 ECTS) will be awarded as a post graduation certificate in Occupational Health and Safety. This specific master degree is taught in Portuguese or/and in English



Coimbra Health School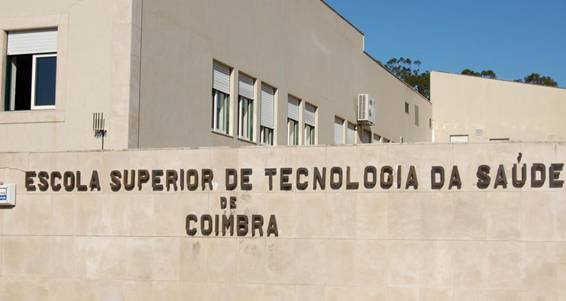 http://www.estescoimbra.pt/en
(+351) 239 802 430

Susana Paixão
Head of Environmental Health Department
supaixao@estescoimbra.pt
(+351) 919 786 091

Nelson Leite e Sá
International Relations of Environmental Health Department
nelsonsa@estescoimbra.pt
(+351) 917 400 662


College of Health Technology of Coimbra

June 2013