IFEH World Congresses

The IFEH arrange two different kind of World Congresses on Environmental Health.
IFEH World Congress on Environmental Health, biennially
IFEH Academic World Conference on Envirornmental Health, biennially

Each Congress is detail planned by the IFEH member organisation or associate member hosting the Congress. Look up more details on each Congress by using the menu at left.

---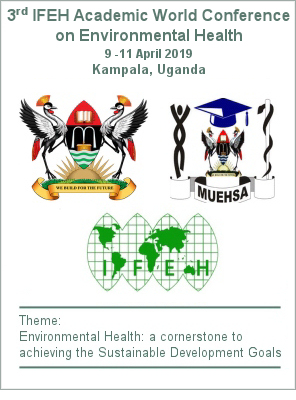 IFEH Academic World Conference
on Environmental Health 2019
Kampala, New Zealand, 9 - 11 April 2019

The 3rd IFEH Academic World Conference on Envornmental Heath which is run in conjunction with the 16th Makerere University Environmental Health Students' Association (MUEHSA) Scientific Conference is kindly hosted by:
Makerere University School of Publich Health

Conference website: https://ifehmuehsa2019.musph.ac.ug