Activities & Projects
On these pages you can find information on IFEH activities and projects.
This doesn't give the full picture as many activities also are undertaken as a result of decisions taken at different meetings.

Also you can find information by visiting the pages on IFEH Strategic Planning
Some of the menu items will redirect you to other sections of the IFEH website.

If you have a scientific report or just a report on EH that you would like to have published on this website under the item "Scientific reports" just contact the IFEH Webmaster.

Should you wish to participate in one of the twinning arrangements run by the Federation look up which possibilities are given.

As the IFEH World Congresses indeed is our most profound and exclusive way of sharing knowledge between professionals the World Congresses is added to this list.

IFEH takes part in the international process on food standards run by the WHO - Codex Alimentarus Commission

IFEH is engaged to the European Environment and Health Process. The process is coordinated by WHO through the EEHC - European Environmental Health Committee.

IFEH is endorsing developing and running of courses on Environmental Health Disaster Management and Practices.

Finally you are welcome to look into the IFEH Sustainability Indicator Initiative. A project where all local. regional and national governments as well as organisations are invited to participate.
IFEH is collaborating with the International Institute of Sustainable Development - IISD.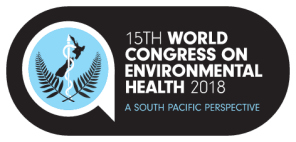 15th IFEH World Congress
on Environmental Health, New Zealand
Hosted by
New Zealand Institute of Environmental Health
20 - 23 March 2018
---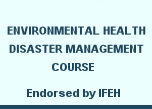 ---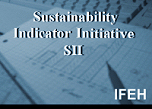 IFEH Sustainability Indicator Initiative SII

Visit the Comdendium to search indicator initiatives or to add your experience in the field of using indicators.
---